Strategy and Technology Limited specilises in building and implementing technology for international standards in digital TV. S&T provide a number of excellent products specific to the delivery of interactive TV applications.
UniSoft has been working with S&T since 1999 and offers many of S&T's products to the North and South American markets. Most notably TSBroadcaster which is an EBIF and OCAP transport stream generator and play-out system suitable for the cable headend; and TSDeveloper which is a a multi-user environment for developing and testing EBIF and OCAP applications.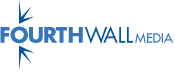 FourthWall Media, formerly known as Biap, Inc., is one of the leading providers of interactive television and advanced advertising solutions. Currently UniSoft uses FourthWall's EBIF User Agent on Cisco set-top-boxes for software testing and demonstrations. We are also working with FourthWall's Ad Widgets System (AWS) for the creation of EBIF applications which can be sent as CoDF files to TSBroadcaster for late-bound delivery.
Extensible Formatting Systems, Inc. (XFSI), provides consulting, contract development, and testing services in the area of multimedia content technologies used in embedded platforms. XFSI performs these services particularly in the context of television and set-top box devices used in broadcast and cable television industries.
XFSI provides the XAV application validator which is offered by UniSoft in North and South America.

enableTV is an interactive TV products and services specialist, they provide:
DV-TIDE Headend Simulation Tool
OCAP and EBIF Application Templates
VISION Workbench 2.0 OCAP Application Development Tool
UniSoft has been working with enableTV for several years and is a reseller of the DV-TIDE Headend Simulator.

Adtec Digital is a leading developer of digital TV products and solutions including encoders, decoders, routers, ad inserters and middleware. UniSoft has been working with Adtec's DPI 1200 ad server product, using Terayon's DM 6400 ad splicer, to splice ETV ads.

Ensequence has developed a suite of authoring tools for EBIF and OCAP. Their iTV Manager has been integrated with TSBroadcaster, providing a complete authoring, test and development solution for EBIF and OCAP.

DigiSoft's DigiHost is a headend application server for OCAP and other middleware standards.
It consists of sub-systems for management of interactive TV applications, and handles the server-side of applications which communicate back to DigiHost via the return channel. DigiHost interfaces with a large number of third party transaction gateways. The type of services provided by these external parties include SMS text messaging, e-mail, payment processing, travel reservations and access to numerous databases.
UniSoft can provide it's customers with DigiHost servers as part of an OCAP deployment solution.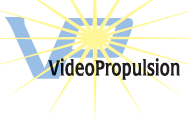 S&T and UniSoft have been working with VideoPropulsion Inc. for several years. VPI manufactures a wide variety of single and multi-output ASI and QAM cards. These cards are incorporated in TSBroadcaster, TSDeveloper and TSPlayer systems.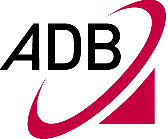 ADB manufactures TV receivers for many world markets including the US cable industry. S&T and UniSoft have been using various ADB OCAP boxies for a number of years. These receivers have been particularly versatile for demonstrations and testing purposes.